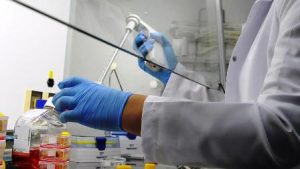 We kisan agro were pioneers among Indian castor oil companies to see tremendous value in investing in research & development. Our early investments in R&D which began approximately 3 decades ago enable us to make technology our key differentiator and develop a basket of products.
We at kisan agro have a highly equipped laboratory with highly skilled and technically upgraded staff which gives us a cutting edge in maintaining the quality of product and that is what our firm has always had a vision of.
Kisan Agro Product Industries, incorporated in the year 1986, is a flagship company of a better way in home care. We were established with an objective to manufacture and market various grades of Castor Oil & Castor Seed Extraction. The unit is having expelling capacity of 115. Kisan Group has also added one more Solvent Extraction Plant in the year 2005 under the name of Kisan Proteins Pvt painterly. Ltd. to produce Rapeseed Extraction Meal…..